Toothbrush Holders for Bathroom Wall Mounted
2
sold in the past
8
hours
Please hurry up, just left in stock
Customers viewing this product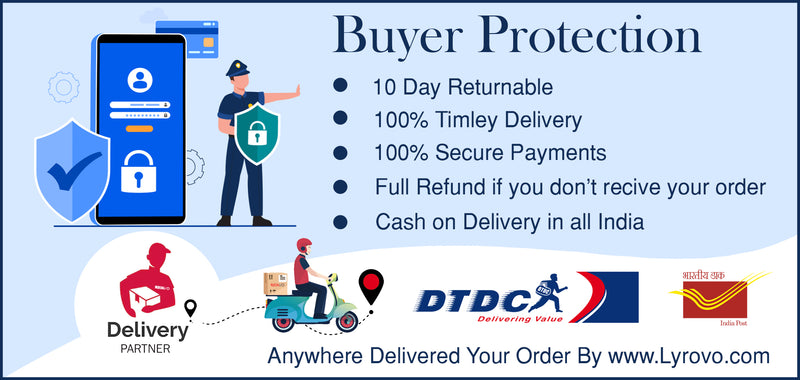 Toothbrush Holders for Bathroom Wall Mounted
WARRANTY: 2YR STICKER GUARANTEE

STABLE: Super even foots ensure its stability, you can put it in any place of bathroom or small apartment, never worried about your Toothbrush or Toothpaste fall out.

Multi-Functional Hanging Toothbrush Holder : One-stop classified storage for toiletries (toothbrush, toothpaste, shaver, facial cleanser, comb and more),

Space saving: Wall mount design and large capacity save spaces for your bathroom and keep it away from messy.

Durable and Hygienic :The reliable ABS+PP material ensures our toothbrush holder stand a safe and long time use.
Important information
Safety Information:
If you need to tear off adhesive, please use a hair dryer to heat the adhesive then tear it off.
Product description
Lyrovo Bathroom hardware accessories has Simple stylish design. It is Functional and can perfect match for your home and office. Reliable quality assurance, Strict test method, Professional team and manufacturer give you trust and guarantee.



Product 

type: Toothbrush Holders


Material:

 plastic


Product Dimension:

 37cm*13.5cm*11cm
Install Style:

 

Seamless Stickers


Package:

 1 * Toothbrush Holder, Seamless Stickers



Installation Step:



1. Clean and dry the wall, making sure there is no dust, stain or wax on the surface.
2. Put the stickers on the shelf.
3. Remove the protective film of the stickers.
4. Press the stickers and the shelf on the position where you want the shelf to be installed on.
5. Take off the shelf, press the stickers on your wall and make sure all the air between the stickers and the wall is squeezed out.
6. Put the shelf on the stickers.



Notes

:

1. The stickers do not work on bumpy, rough surfaces.
2. Before installing the product, please make sure that the surface of your wall is clean and dry.
3. Please make sure all the air between the stickers and the wall is squeezed out. The left air between the stickers and the wall will redact the holding capacity of the product.
4. Use the product 24 hours later after installation.
What is in the box?
3XRinse Cups
1XToothbrush Holder
1X Self Adhesive Sticker