Square Bamboo Mug Holder with 6 Hooks
2
sold in the past
8
hours
Please hurry up, just left in stock
Customers viewing this product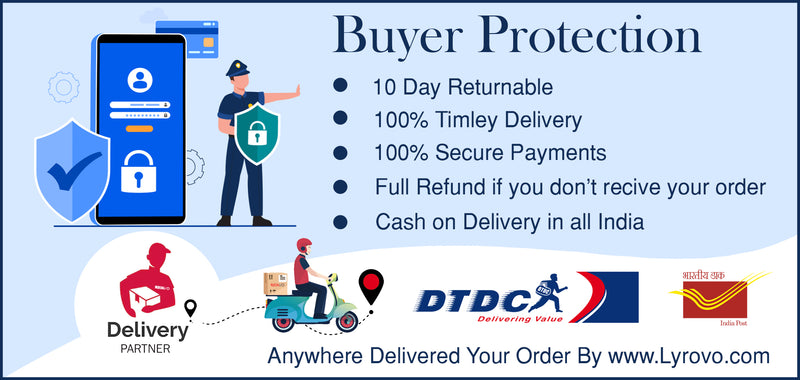 Square Bamboo Mug Holder with 6 Hooks
Materials: Made of natural organic,100% eco-friendly sturdy bamboo, polished smoothly round corners, countersunk screw ensure easy cleaning, healthy and durable

This Sturdy Mug Display Stand Makes It Easy For You to Air Dry Your Cups and Bottles after Washing

Various Applications: This mugs rack can be used for storing, displaying, drying mugs, glass, cups, and bottle.

Stylish & Well designed hook: middle branches in different direction maximizes space for large mugs or cups. Give your table a natural countryside look.

It can be used as a Stand / Holder for Bangles, Necklace, and other Jewelry. It is a attractive gift option on various occasions.
In order to create human green healthy life, Lyrovo dedicated to finding the best solution to tackle the problem of Environment pollution, we very confident that you will like our Mug holder
S
pecifications:
Material- This mug tree stand is made of natural bamboo.
Color- Natural Wood Color
Size: Bottom diameter: Approx.16cm
Overall height: Approx. 35cm
Hook Length: Approx. 8.5cm
Package Included:
1x Cup Rack
Lightweight & Modern
The modern design of mug rack will look great in just about any kitchen décor, making your kitchen look tidy and clean.
Why Choose Bamboo? 
Natural, durable and environmental-friendly.

No chemical polish keeps fresh smell and brings your home some flavor of nature.

like steel mug racks, no worries of rusting, or the coating comes off.
Perfect Kitchen Accessory
This sturdy coffee cup display stand makes it easy for you to air dry your cups and bottles after washing. Perfect kitchen accessory that is both easy to clean and convenient.
More User-Friendly Design
In addition to the thick base that brings a good balance, the base adds three anti-slip foam, which be placed in a triangular shape. Triangle is the most stable structure, combined with the friction and grip of the foamed matte surface, it will be a perfect mug holder tree.