Pepper Grinder Set Salt Pepper Mill
2
sold in the past
8
hours
Please hurry up, just left in stock
Rs. 1,999.00
Rs. 1,550.00
Customers viewing this product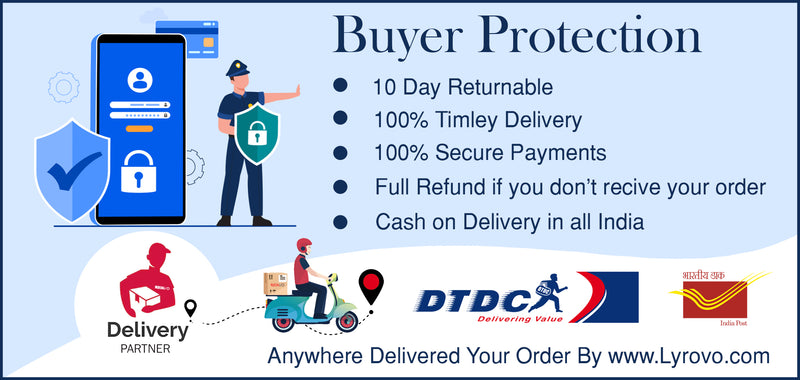 About this item
[WARRANTY] : Product have 1 Year* Warranty Register your warranty within 10 days of Purchase || Warranty Activation is Mandatory

[BRIGHT WHITE LED LIGHT] - Our gravity salt and pepper grinder set come with 3 white LED lights. It is easy to see how much salt or pepper is coming out of the grinder. No more annoying blue light anymore, it's clearer and brighter than blue lights. The ceramic grinder is on the top to keep your table or counter FREE OF RESIDUE.

[MODERN DESIGN] - Stylish matte black pepper mill with acrylic window. Suitable for all dinner tables and kitchen countertops. It comes with a utility brush that can easily clean the top of the grinder. The refillable container holds a huge amount of salt and pepper, so you do not have to keep refilling. And it simply unscrews from the device for filling. Measures 8" tall by 2" wide.

[PREMIUM QUALITY]- Premium high hardness ceramic mechanism can easily grinds peppercorns, salt, and other your favorite spices. Non-corrosive and antioxidative, makes spices fresh and healthy.

[CONVENIENT ONE-HANDED OPERATION] - The electric pepper grinder is gravity activated, Just simply turn upside down and get fresh ground salt or pepper till your heart is contend. No buttons or twisting! The white LED light will turn on automatically when the grinder is in operation. Turn the grinder knob at the top part of the device to adjust your favorite coarseness.
Electric Gravity Salt and Pepper Grinder
Freshly Grind and Taste Delicious
Perfect for all your seasoning needs and also makes a great gift for your friend and family. Ideal partner for kitchens, restaurants, outdoor picnics and parties.
Easy to use
Electric pepper grinder is easy to remove and clean, the classic stainless steel case protects the electric pepper mill and is not easily soiled.
High-Quality
Electric salt grinder is made of superior non-toxic materials without BPA and there is no glass breakage risk.
After-sales Service
If the battery operated electric salt grinder has any quality problems, please feel free to tell us. We will be sure to offer you a full refund or a new replacement quickly and efficiently!
Tips
1). Please clean the outside of the electric salt mill with a soft, damp cloth. Please do not immerse the electric pepper mill in water, it is recommended to store it in a dry place.
2) Each salt grinder requires 6 AAA batteries, and the gravity induction electric salt and pepper set does not have a battery. You need to buy the battery yourself.
3) The machine may get blocked during use, if this occurs, turn the unit upside down and loose the adjustment mechanism a bit to unblock.
Wide Range of Uses
High quality adjustable ceramic grinder that supports different grind settings from medium to coarse. To adjust simply turn the grinder knob at the top of the grinder and choose your favorite grinding coarseness. Turn clockwise for a finer grind and counter-clockwise for a coarser grind.
How to use:
1.Remove top of the electric pepper mill, fill in seasoning, then assemble the top cover back.
2.Adjust the grinding coarseness by turning the knob.
3.Turn upside down, then it start grinding automatically.
LARGE DIAMETER,LARGE CAPACITY

With large caliber, it is easy to put spices in. Large capacity, reducing the number of filling spices

TRANSPARENT CONTAINER

The transparent container allows you to see the remaining fragrance in the grinder

BLUE LIGHT

The blue light will turn ON with a simple wrist twist, you will easily be able to see amount of salt and pepper you put in your food