Double Cylinder Portable Foot Pump (Black)
2
sold in the past
8
hours
Please hurry up, just left in stock
Rs. 2,999.00
Rs. 1,590.00
Customers viewing this product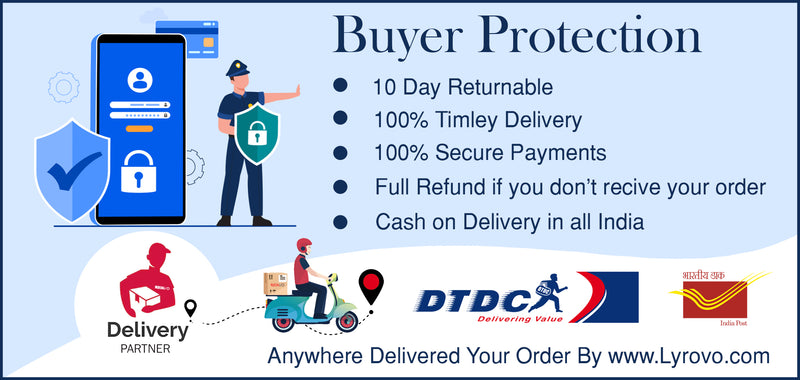 Powerful Dual-Cylinder foot pump adopts upgraded dual-cylinder instead single cylinder which could provide up to 160PSI air pressure and much more faster speed of pumping when you step the pump. Therefore, it is easy for you to save about half of the time with our tyre inflator.
ADVANTAGES ABOUT DOUBLE BARREL FOOT PUMP
- Ergonomically Double Cylinder Design, Faster Pumping Than Normal Single Barrel Pump
- 2 Universal Presta & Schrader Valves, US and French mouth dual-use, No conversion needs
- the Presta valve is suitable for French style bikes, while the Schrader valve is suitable for US style bikes, please confirm the bike style before pumping
- Foldable and Compact Design, Easy Storage and Save Space
- Made of Quality Heavy Metal, which makes it sturdy and durable
- Non-slip Pedal, Just step on the lever of the floor pump to start the flow of air, features large foot pedal with non-slip mat
- Safety Slide-lock, Designed with built-in safety pedal slide-lock, to keep the body steady and wouldn't pop out in suddenly when folded
- Widely Application: For car/SUV/RV tires, bikes/bicycle tires, sports equipment, inflatable toys etc.
- Up to 11Bar / 160PSI High Pressure, More Air Pressure, Less Leaking, and help to pumping proper pressure, prevents accidental tire blowouts
LYROVO Double Barrel Foot Pump
- 1. Unlock (press the button on both sides of the air pump at the same time as indicated)
- 2. Screw the nozzle onto the valve (do not deflate when tightening)
- 3. Lock and start to inflate (use your foot to easily press, quickly inflate)
High pressure air pump
This air pump is a high-pressure air pump. The pistons can deliver of pressure. This will help in significantly reducing the time taken to inflate anything.
Accurate pressure gauge
The analogue pressure gauge gives an accurate reading at all times. Since it is not digital, there is no hassle of changing batteries regularly.
Double air cylinder
The double cylinder design always you to save half pumping time.
Strong elastic spring
Lyrovo Elastic spring is made of quality steel, can withstand tens of thousands of stampedes.
A non-slip pedal
It works well even in the wet outdoors, no matter rain or snow days.
Multiple air nozzle
Lyrovo foot pump perfectly designed for both Schrader and presta valves