Car Vacuum Cleaner Double Filter 5000mAh
2
sold in the past
8
hours
Please hurry up, just left in stock
Rs. 3,999.00
Rs. 1,799.00
Subcribe to back in stock notification
Customers viewing this product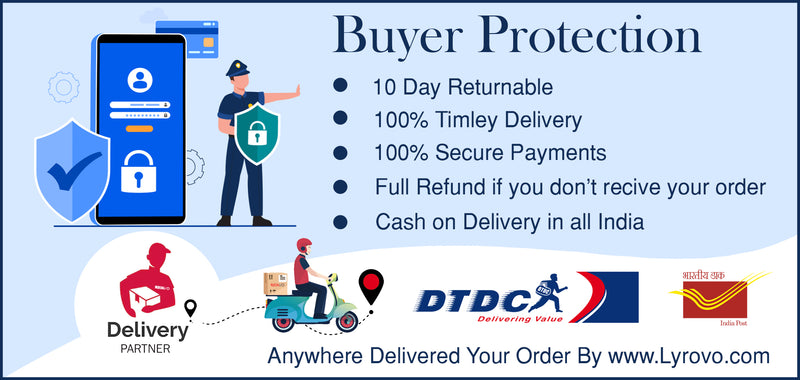 Brand

Lyrovo

Form Factor

Handheld

Surface Recommendation

Carpet

Special Feature

Portable, Lightweight, Bag, Compact

Colour

Black

Included

1 x Vacuum , 1 x Steel Filer , 1 x Mesh Filter, 1 x Carry Bag , 1 x Small brush ,1 x Slit nozzle, 1 x Long nozzle , 1 x adapter

 

See more

Power Source

Battery Powered

Voltage

3.7 Volts

Item Weight

601 Grams

Capacity

40 litres
About this item
Warranty: Product have 6 Month* Warranty Register your warranty within 10 days of Purchase || Warranty Activation is Mandatory
▶Lightweight, Portable and Strong Suction- Only the size of a water cup. Can be easily placed in the car storage box, door pocket, etc., compact and does not take up space. Unlike other traditional vacuum cleaners, it is easy to move and can be operated with one hand. The 4.8Kpa maximum suction car vacuum cleaner can suck away deep mites, remove hard-to-reach areas, and clean every gap very cleanly. For example, pet hair on the carpet, computer keyboard, debris and dust on the sofa, etc.

▶Suction and Blowing Dual Function- The small cordless vacuum cleaner provides a dust brush tool and a crevice nozzle. The long suction nozzle is suitable for cleaning up garbage and dust in corners and crevices. The small brush is aimed at the surface of soft and elastic irregular objects. The motor speed is as high as 35000r/min, and the intelligent inner core is stable and long-term use without heating.

▶USB Charging, Long Battery Life- A USB charging cable with a 5V-2A adapter and a built-in 5000MAH lithium battery. It only takes 2.5 hours to fully charge, and it can be cleaned for about 15-20 minutes for a long time. Using fast charging technology while providing strong and lasting power.

▶Support Repeated Disassembly & Cleaning- Stainless steel filter + non-woven filter combination, multiple filters prevent secondary pollution. It can be repeatedly disassembled and cleaned to intercept most debris and foreign objects. Avoid backflow caused by the use process. It is easy to disassemble and clean more conveniently.
The cordless handheld vacuum cleaner is lightweight and convenient, and can be moved and cleaned freely. Can clean the car trunk, sofa, computer desk and other hard-to-reach areas around the home, kitchen, office and car.

More Features:

1. Long press to open, simple operation.
2. Small and exquisite, it does not take up space and is convenient for storage. No need to worry about the fatigue of the arm after long time operation.
3. The maximum suction power is 5Kpa, the motor no-load speed is up to 35000r/min, and the powerful engine has high energy. The handheld vacuum cleaner can not only absorb small particles of dust, hair or dirt, pet dander, pollen, debris, wool fabric, paper Chips, mold spores, leaves, but also can easily handle liquids.
4. Alloy motor, smart inner core, stable and continuous without heating.
5. Wireless vacuuming makes it easy to clean difficult areas such as sofas, car seats and stairs.
6. The 5V 2A USB adapter only needs 2.5h to charge. It can be used continuously for 15-20 minutes for a long time.

Specifications:

Material: Plastic + stainless steel wire mesh
Weight: 0.85kg.
Suction: 5Kpa
Lithium battery: 5000MAH
Rated power: 90W
Recharge Time: 2.5h
Color: Black
Size: 198 x 66mm/7.8 x 2.6in

Package Includes:

1 x Machine body
1 x Small brush
1 x Slit nozzle
1 x USB cable
1 x Box
1 x Carry Bag

Each of our product quality has been strictly checked, you can rest assured to buy. If you have any problem or confuse about the product, please fell free to contact us. We are pleasure to provide the best service for you.