Digital Personal Bathroom Wireless Weight Scale
2
sold in the past
8
hours
Please hurry up, just left in stock
Rs. 2,999.00
Rs. 1,405.00
Customers viewing this product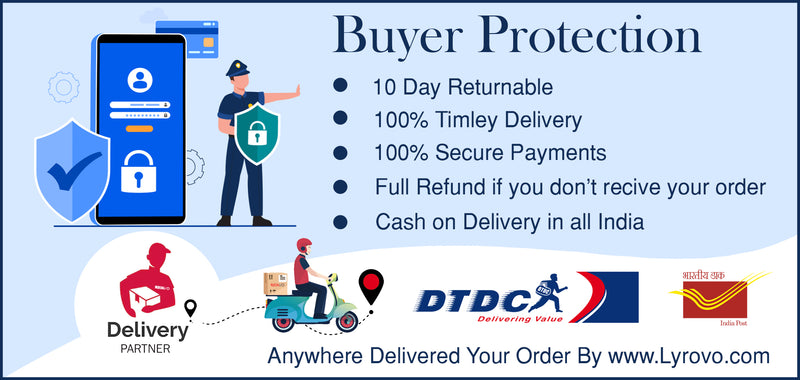 Lyrovo ITO Technology Smart BMI Scale Digital Personal Bathroom Wireless Weight Weighing Scale Body Composition Analyzer with Smartphone App sync with Bluetooth,180Kg
Warranty: Product have 6 Month* Warranty Register your warranty within 10 days of Purchase || Warranty Activation is Mandatory
BODY COMPOSITION ANALYSIS: Using BIA and ITO Conductive Surface Technology, the scale can via the Feelfit App track various data including body weight, BMI, body fat%, water %, skeletal muscle, fat-free body weight, muscle mass, bone mass, protein, basal Metabolism and body age.

STEP-ON TECHNOLOGY: No need to set up. Just step on the smart scale to get immediate readings. Even without a mobile phone, you can do weighing at any time. Once the device is connected again, the data will be synchronized to the application

HIGH ACCURACY: Multi Sensors with the Latest ITO conductive electrode technology deliver accurate weight measurements up to 400 lbs (180kg) in 0.2 lb/0.1kg increments. Auto On, Auto Off sensitive technology to save battery life, 4 AAA batteries included. Easily change weight units through the app (lb/kg). Note: For accurate measurement, please measure barefoot.
Free and Convenience to Use
Free and User Free APPs,Check Body Status Anytime.Syncs Apps

The apps can help you to track your progress.
Body Composition Analysis
Weight, BMI, Body Fat, Body Water, Skeletal Muscle, BMR,Fat-free Body Weight,Visceral Fat, Muscle Mass, Bone mass, Protein, Metabolic Age.
For tracking your body composition, you can adjust your exercise and diet whenever you need.
High Accuracy Quality Material
Equipped with 4 auto high-precision sensors for extreme accuracy. The material is qualify with FDA CE FCC and ROHS certificate.
One Scale For Whole Family
Allows unlimited users to the registration.so the whole family members can share one scale together.
Set a Goal Now
Set a goal for yourself and try to reach it. Look at all the metrics after weighing and you will know how to adjust your diet and exercise.