Baby Swimming Trainer Life Jacket
2
sold in the past
8
hours
Please hurry up, just left in stock
Rs. 1,999.00
Rs. 1,050.00
Customers viewing this product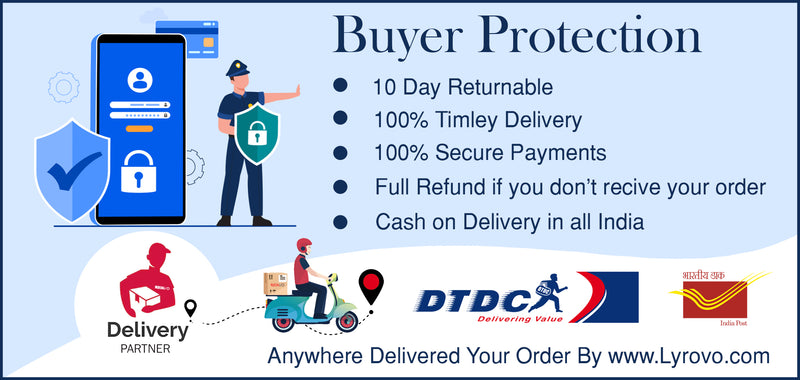 Boys and Girls from 2 to 6 Years 9 to 22Kg
Kids will love the playful design of the swim vest! Made of quality nylon, it is comfortable to wear. Whether they're in the pool, at the beach, or on a boat, kids move and swim freely to explore the water fun, get a confidence boost if they are learning how to swim, and pick up valuable water safety habits they can use for life.
Note:
Fit for 9-22kg toddlers
Tip:
The vest is for swimming aid; Adult supervision is needed at all times.
Design for children-Gives superior-stability and confidence for children. Featuring a colorful, The Child Swim Vest is a great way to help children play safely and have fun in the water. Great for helping beginners learn how to swim.
Prevent the vest from slipping off during use.
The buckle closure with double secure, he must simultaneously press three buttons to open the lifejacket and prevent the child from breaking it.
Made of durable polyester material and multi-panel design for superior comfort
HIGH-QUALITY: Made of premium and durable Nylon shell, which can provide kids with comfortable experience when they are in water. Snugly fit to arms and it is safe for kids to use.
GOOD FOR SWIMMING: Swimming arm sleeve floaties can help Kids to float in water, providing added safe protection when Kids learn to swim. The adjustable strap offers a safe support for kid whose weight is between 20 and 50 pounds.
CUTE DESIGN: Lovely cartoon pattern on the swim sleeve floaties can help children improve their interest on learning swimming. And the bright color makes it easy for parents to keep an eye on children.
EASY TO USE: Easy to wear and easy to clean. Lightweight and space-saving, convenient to carry anywhere.
ENJOY SWIMMING: Keeps balance in water with wearing this swim arm sleeve, and brings more freedom and confidence to swim and play. Enjoy the water fun with your kids.